Fidelity Bank tops list of major corporate sponsors supporting the Bahamas Feeding Network's inaugural golf tournament
09/08/2022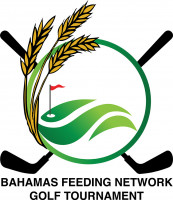 Beck Group, Royal Caribbean, Commonwealth Bank, Aventus Ventures, Four Seasons Ocean Club, Insurance Management and more join cause
Days after 'Tee Off for Hunger,' the Inaugural Bahamas Feeding Network Golf Tournament, was announced, many of the country's top companies have jumped on board to sponsor the fund-raiser with an ambitious goal of providing more than 50,000 meals to help in the fight against hunger.  
  Fidelity Bank, with a $15,000 donation, is the title sponsor with Aventus Ventures and Commonwealth Bank becoming the most recent to support the cause as platinum sponsors of the tournament slated for Ocean Club Golf Course, Paradise Island, on September 25.

Deltec, Simplified Lending, J.S. Johnson, Lombard Odier & Cie, and the New Providence Ecology Park are gold sponsors, while the green sponsors include Paradise Games and Jimmy's Wines and Spirits. 
The Beck Group, Royal Caribbean International and The Ocean Club, along with numerous other businesses, have collectively donated tens of thousands of dollars' worth of prizes.  
"On a monthly basis, the Bahamas Feeding Network requires $120,000 to provide over 70,000 meals to Bahamians in need. And given that the organization is run almost entirely by dedicated volunteers, it's extremely efficient in its use of donations, allocating just a small percentage towards administration costs," explained BFN's Chairman Felix Stubbs. 
Mario Carey, who is the tournament's host, said the Bahamas Feeding Network's efforts have never been more important. 
"We want to bring awareness and remind people that we do have an issue with hunger in The Bahamas," he said. 
"You know, we always heard about people halfway across the world who are struggling with hunger. 
"But the reality is that hunger is at our doorsteps here in The Bahamas. Every day there are thousands of Bahamians who don't know where the next meal is coming from." 
Citing recent hurricanes, the COVID pandemic, and record inflation, Carey said the outlook is grim for many Bahamians. 
"This golf tournament is just one way of raising money for the cause and bringing awareness to this social issue," he said. 
Founded in 2013, the Bahamas Feeding Network currently distributes food through a network of nearly 100 churches, soup kitchens and feeding centres. Each recipient is responsible to report back to BFN who parcels went to and how many members of family or recipients were fed, keeping track of distribution and ongoing needs.  
And while the Bahamas Feeding Network's ceaseless work is enough to draw attention to its cause, the tournament, which will be a two man-scramble, Carey hopes the impressive prizes up for grabs will put it over the top.  
Player prizes include a Royal Caribbean Alaskan cruise for two; a two-night stay at the Grand Hyatt at Baha Mar; golf and lunch at Albany; and golf lessons with Mike Simms at Atlantis, among many others. 
At the 12th hole, players also have a chance to win a new Mercedes vehicle, courtesy of Insurance Management and Tyreflex, by sinking a hole-in-one. 
Those interested in playing can sign up at https://bahamasfeedingnetwork.org/golf.html.  
A silent auction, which is now live on Bahamas Local, features a Royal Caribbean Mediterranean cruise; Dallas Cowboys Field level seats and two rounds of golf at Trinity Forest Golf Club, courtesy of the Beck Group; two days at the 2023 US Open Golf Championship at Los Angeles Country Club, also courtesy of the Beck Group; a two-night stay at Four Seasons Ocean Club Resort; along with numerous other top-tier experiences, including dining experiences at Sapodilla, Graycliff and Café Matisse.  
Interested individuals can bid at https://auction.bahamaslocal.com. 
Raffle prizes include gift certificates to numerous Nassau businesses, including Kelly's, A. Baker and Sons and Bristol Cellars. 
Carey urged the public to support the tournament and the Bahamas Feeding Network in its ongoing efforts to combat hunger across the country. 
 "The need is there and it's not going away," said Carey. 
  "And the Bahamas Feeding Network is looking for as much support as it can get to continue its important work. 
  "We encourage anybody who has an interest in playing in a fun golf tournament to sign up because there are a lot of great prizes. 
 "And if you're not a player, please consider lending your support by participating in the auction or raffle."